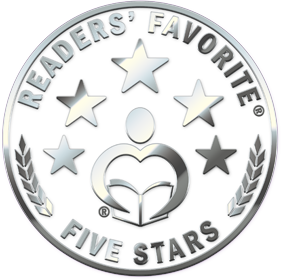 For immediate release:
Author's new book receives a warm literary welcome.
Readers' Favorite announces the review of the Fiction – Action book "Dammit" by Jerry Baggett, currently available at http://www.amazon.com/gp/product/1640033130.
Readers' Favorite is one of the largest book review and award contest sites on the Internet. They have earned the respect of renowned publishers like Random House, Simon & Schuster, and Harper Collins, and have received the "Best Websites for Authors" and "Honoring Excellence" awards from the Association of Independent Authors. They are also fully accredited by the BBB (A+ rating), which is a rarity among Book Review and Book Award Contest companies.
"Reviewed By Jack Magnus for Readers' Favorite
Dammit is an action and adventure thriller written by Jerry Baggett. Marine Captain Dammit McGowin and his brother, Dick, had gone for a leisurely and only marginally competitive run before ending up at the Beachside Bar in Virginia Beach. The sand-strewn, open air bar was the perfect place for the two brothers to enjoy the short time left for them to relax together before Dammit was due back at Pendleton. Dammit had only one more month to go before he was out of the Marines, and he could start making his dream of owning a marine architecture business a reality. The two had barely begun settling in and enjoying the scenery when they noticed some bikers giving two women a hard time.
The older woman looked as though she'd have no problem taking care of things, but Dammit and Dick were not about to sit and watch. The biker problem resolved, Dammit was stunned by the younger woman. Her name was Robin, and she had secrets she was unable, or unwilling, to divulge on such a short acquaintance. She and her companion, a well-respected private investigator, were from San Francisco and they were there to enjoy one of Robin's mother's old stomping grounds. When Tori, the private eye, was brutally slain later that evening in Robin's room, Dammit knew something was very wrong indeed. He would finish his last month honorably as a Marine, but his heart was set on doing everything possible to keep Robin alive.
Jerry Baggett's action and adventure thriller, Dammit, is a fast-paced and exciting maritime yarn that pits the brawny ex-Marine Captain against a succession of hate-filled drug smugglers, whose boss has most unpleasant history with the family of the young heiress Dammit's fallen in love with. I particularly enjoyed those parts of the tale which were set at sea, especially the diving sequences. Baggett's characters are credible and well defined, and his plot has the twists and turns that characterize a compelling thriller tale. His writing style is smooth and conversational, making the reader feel as though they were there and present during even the most explosive scenes. Dammit is highly recommended."
You can learn more about Jerry Baggett and "Dammit"
at https://readersfavorite.com/book-review/dammit where you can read reviews and the author's biography, as well as connect with the author directly or through their website and social media pages.
Readers' Favorite LLC
Media Relations
Louisville, KY 40202
800-RF-REVIEW
support@readersfavorite.com
https://readersfavorite.com